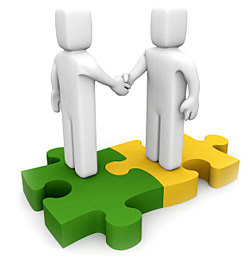 Service
The rates shown on the website are fully inclusive – there are absolutely no additional costs.

Inclusions:
• Fuel
• Fully comprehensive insurance
• All freeways tolls
• All parking fees
• All applicable government taxes
• Qualified driver

Reservations
• Book online at www.Bangkokshuttle.com
• For last minute bookings, please call +66 899 723 300 at least 1 hour in advance

Payment
• Payment is accepted online via our secure payment gateway, provided by Kasikorn Bank http://www.kasikornbank.com/EN/Pages/Default.aspx
• On some occasions, payment by cash directly to the driver is possible – please contact us for more info

Cancellation
• More than 1 day before Transfer date = 20% of booking value charged
• Less than 24 hrs or No-Show = No refund

Passenger Numbers
• We have maximum numbers of passengers for each vehicle type, to maximize your comfort and for safety reasons. Should the number of passengers exceed the number stated on the booking/voucher, we reserve the right not to carry the additional passengers. Should clients arrive with an excessive amount of luggage / passengers for the vehicle booked, the client will be responsible for the cost of additional vehicles required. No refund will be provided.

Our Responsibility
• The passenger, acknowledges by their acceptance, that Bangkokshuttle.com, its agents and suppliers, in making arrangements for transportation or any service in connection with the itineraries of individual passengers shall not be liable for injury, damage, loss, accident, delay or irregularity, liability or expense to person or property due to act of default by any other company or person providing services included in this transfer.

• Further, Bangkokshuttle.com, its agents and suppliers accept no responsibility for any sickness, pilferage, labour disputes, machinery breakdown, government restrains, acts of war and terrorism, weather conditions, defect in any vehicle of transportation or for any misadventure or casualty or any other causes beyond their control.

• Bangkokshuttle.com reserves the right to cancel, change or substitute any service and to decline to accept or retain any passenger at any time for any reason including, without limitation, insufficient number of participants.

• All transfer vouchers are issued subject to the terms and conditions specified by Bangkokshuttle.com, its agents and suppliers.

• Every effort would be made by the company to ensure that vehicles arrive on time. The company shall not be held responsible or liable for any delay that occurs which is beyond our control.

• Bangkokshuttle.com shall not be held responsible or liable for any delays caused by airline or ship operators, passengers missing flight/ship or flight/ship time changes.